Dick Valentine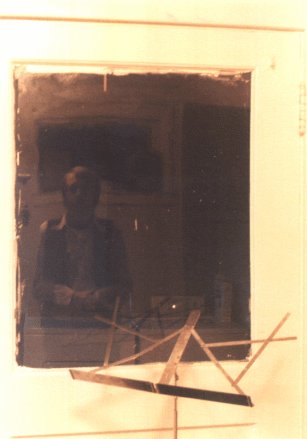 Saxman, flutist, percussionist, singer.
Improviser, composer, sound poet.
World traveler, photographer.
Dick is featured saxophonist with Far Corner, one of Seattle's premier experimental jazz groups.
Dick has been holding down the tenor sax chair in Seattle's La Banda Gozona for a couple of years or so. Check them out at Seattle Center and other ethnic/multicultural venues.
In addition to his idiosyncratic work in jazz, improvisation, and free music, Dick is also devoted to practicing, performing and promoting Chinese traditional music and traditional instruments. I've posted some self-help and educational materials for the Chinese end-blown flute (xiao) on the web: Check it out here. If you are looking for high-quality exotic musical instruments, send me some email, I might be able to hook you up.
Dick works with Seattle's 20-year-old improvisation workshop, the Frog University Players, founded by Al Hood. Check out our next open workshop/rehearsal at On The House, 1205 E Pike St, at 8:00pm some Tuesday.
---
One of these days, this website will present writings, music, images, and code that document Dick's work in improvisation, healing sound, imagery, software, digital media, experimental formats and novel sonic materials. For now here's a quick sketch of the artist as a getting-older man:
Education and Experiences


Studied with Joe Henderson for a while, also with Al Hood. Met and played with a few greats once or twice, I guess.



Music, Improvisation, Performance

Work regularly with the former Al Hood Tuesday Night Improv Workshop, now known as the Frog University Players. Check us out at On The House some Tuesday - 1205 Pike St.
Work with an experimental jazz quartet, Far Corner.
Principal flutist, World Meditation Ensemble, performing on a variety of world and ethnic flutes, gongs, percussion, voice, and other instruments.




Computers, Digital Imagery, Fractal Geometry, and Chaos


Someday I'll explain a lot more about my excursions into fractal geometry and chaos theory and maybe post some recorded examples of original computer-generated compositions.


---
Still here? Check out Dick's travel photography at the Amcan Travel web site.
---